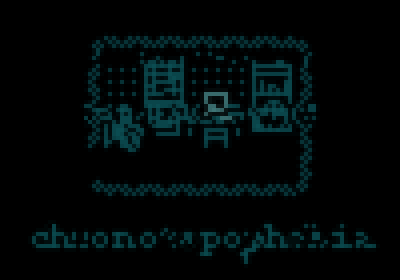 chronotopophobia
__ __ ______ __ __ ______ ________ __ _ ____ ▒▒▓__ ______ __ __ ______ _________ __ __ __

_____ ________ ______ _____ ____ _ __ ______ __ ________ _ _____ ____ ____ __ ___

notes:
will take 15-25 minutes
this is a game in the renowned 'horror' genre: bad events take place, cuss words used several times, exciting stuff
there is sound, or at least there should be (see next note). play with sound if possible. i've seen people complain about some of the effects in this game. they seem okay to me both on earphones and speakers, but i know exactly 0 things about working with sound, so there may be something fundamentally wrong with them, idk. i guess moderate volume is advised if you're going to play this with your headphones on.
how to get audio to play in a browser is a mystery, in case of [NO SOUND] try the following: (a) clicking on the page to appease the autoplay restrictions, the sound should start once you move or leave the room; (b) reloading the page and clicking on it while still at the title screen; (c) playing in a different browser, i guess?